As the December snow and sleet begin to fall and winter vacation approaches, now is the perfect time to visit the teen department to find your winter reads!
We have so many new teen books that the new books take up both sides of the "New Teen Books" bookcase. More are on order and will arrive shortly. Here are just a few of the new titles we have received in the last week: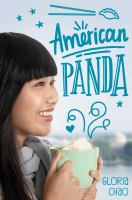 American Panda
by Gloria Chao- modern day teen romance about a MIT student whose parents are pushing her to become a doctor and they don't like her boyfriend.
Phantom Wheel
by Tracy Deeps - A group of teens must stop a computer apocalypse after they are forced to create a computer virus responsible for the digital collapse of the entire world.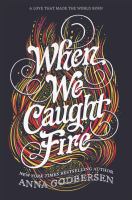 The latest book from best-selling author Anna Godbersen (she wrote The Luxe series, among other books) is
When We Caught Fire.
Set in 1871 Chicago, Emmeline is engaged to be married to one of the wealthiest members of Chicago's high society, but has thoughts of a boy she knew long ago. Historical fiction set during the Great Fire, the details are amazing!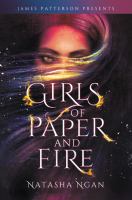 Girls of Paper and Fire
by Natasha Ngan The much anticipated novel has arrived, set in a dystopian future. World famous author James Patterson personally selected the manuscript to be published by his new publishing company-he was that impressed with the writing and characters.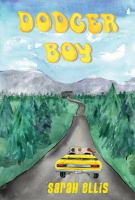 Dodger Boy
by Sarah Ellis Set in 1970 during the Vietnam War, two teens are leading ordinary lives until a draft-dodging Texan comes to live with one of the girl's Quaker family. Notes at the end give information about the Vietnam War and the military draft in effect back then.
Countdown: 2979 Days to the Moon
by S. Slade. The author uses free verse poetry to tell of the Apollo Missions to the moon during the 1960s and the behind the scenes work to land them there.. Many of the illustrations are based on actual photos of the astronauts, their equipment, and space. An illustration on p. 42 shows a female engineer using a slide rule to make mathematical calculations, since calculators had not been invented yet. Your parents and grandparents would likely enjoy you showing them this book as well, since your grandparents grew up in the 1960's and 1970's and will remember the Apollo missions.
Come check out the "Hidden Gems" display. The hidden gems are those great stories that were hiding on the shelves that you may not have noticed. Check one or more out, curl up with a cup of cocoa, watch the snow cascade down outside, and enjoy reading a hidden gem of a book!