June 7-Friday
We would like to extend a huge THANK YOU to all those who came to the library to meet Miss Indiana Lydia Tremaine last night!!! She was AMAZING, and shared an inspirational talk describing her middle school and high school years; what it is like to compete in pageants; and how she developed her self-confidence. Audience members were treated to Lydia's beautiful singing voice as she sang a classic song by a famous singer named Frank Sinatra. (Ask your grandparents). Lydia also mentioned that there are many types of talents now seen at pageants: one contestant in Nebraska demonstrated her talent for weightlifting!
Lydia won the talent competition at Miss America and placed in the top 15. A huge thank you to Lydia as well for appearing at the library as she prepares to crown her successor beginning the week of July 9th. Early next week, we will post pictures of Lydia's appearance at the library!!!
New Books in Series
The teen department has just gotten these in for you to enjoy!
T
he Accomplice
by John Grisham (Theodore Boone series)
Kingsbane
by Claire Legrand (Book 2 in the Furyborn/Empirium Trilogy series) Fantasy
The Missing of Clair Delunne
by Christelle Dabois (Book 2 in the Mirror Visitor series ) Fantasy
Finale
by Stephanie Garber (book 3 in the Caravel trilogy) Fantasy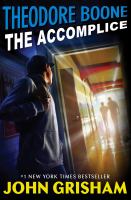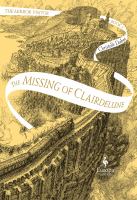 Over 150 years ago a famous book by a French author was published. It has been turned into a movie, a Broadway play, and a mini-series on PBS television. You may have seen one of the versions and even sung along to the soundtrack of the play. Now, the story of the thief, the guardian, and the officer has been turned into the science-fiction story
Sky Without Stars
!! On a French-owned planet, Chatine, Marcellus, and Alouette are destined to reshape the future of the entire planet!!
Sky Without Stars
by Jessica Brody is on the Teen New Book Shelf!!!!
Just to let you know, the teen department has started working on creating book suggestion lists for different topics. They will be "If you like to read This Author, you might also like these books". We are also working on creating bookmarks on different topics-the bookmarks will have ideas for more reading!!! We hope to have the first lists and bookmarks available by the end of August and will add more each month!!!! Keep watching the teen department. Choosing your next read will never be so fun!!!!